The Black Mist Coasters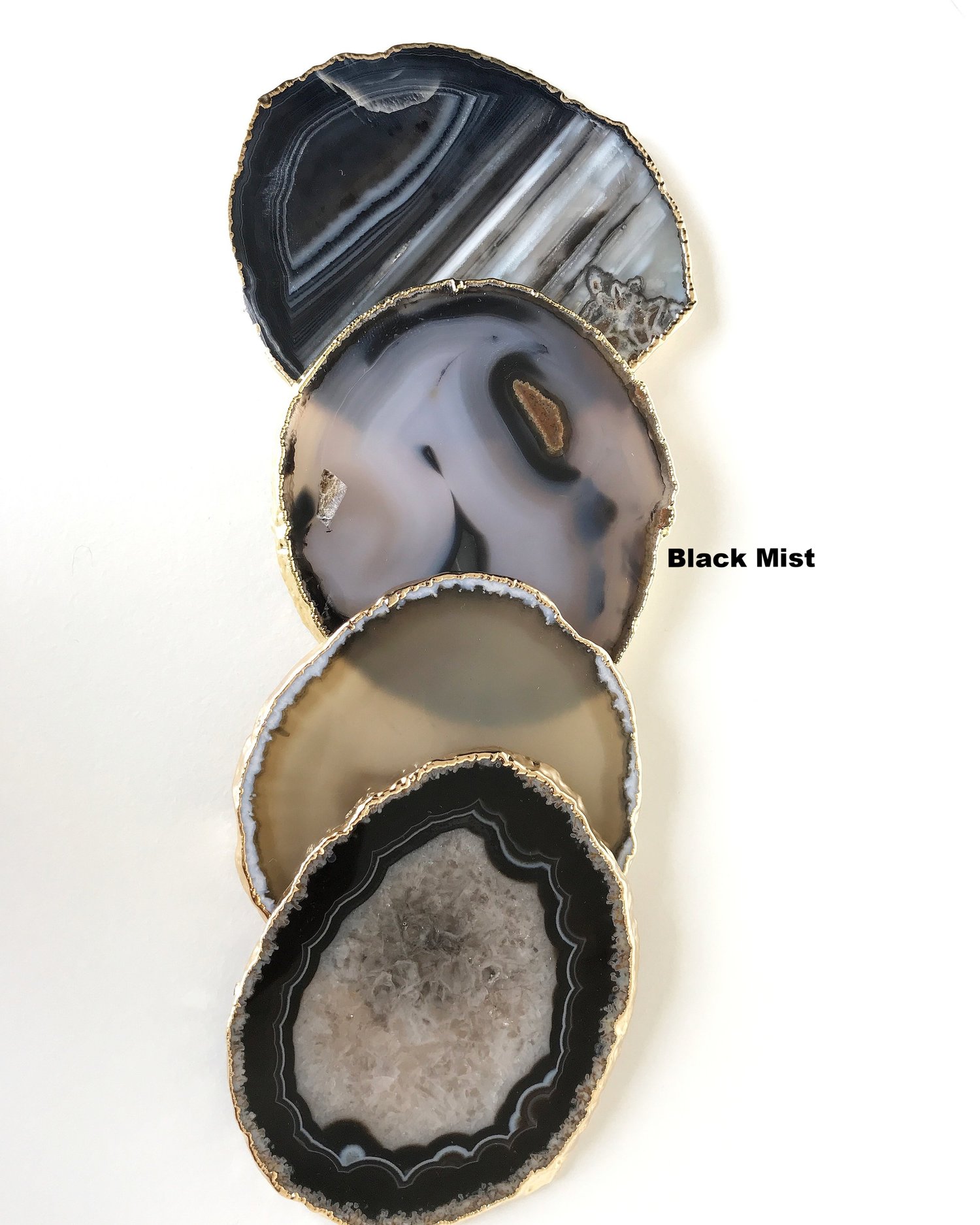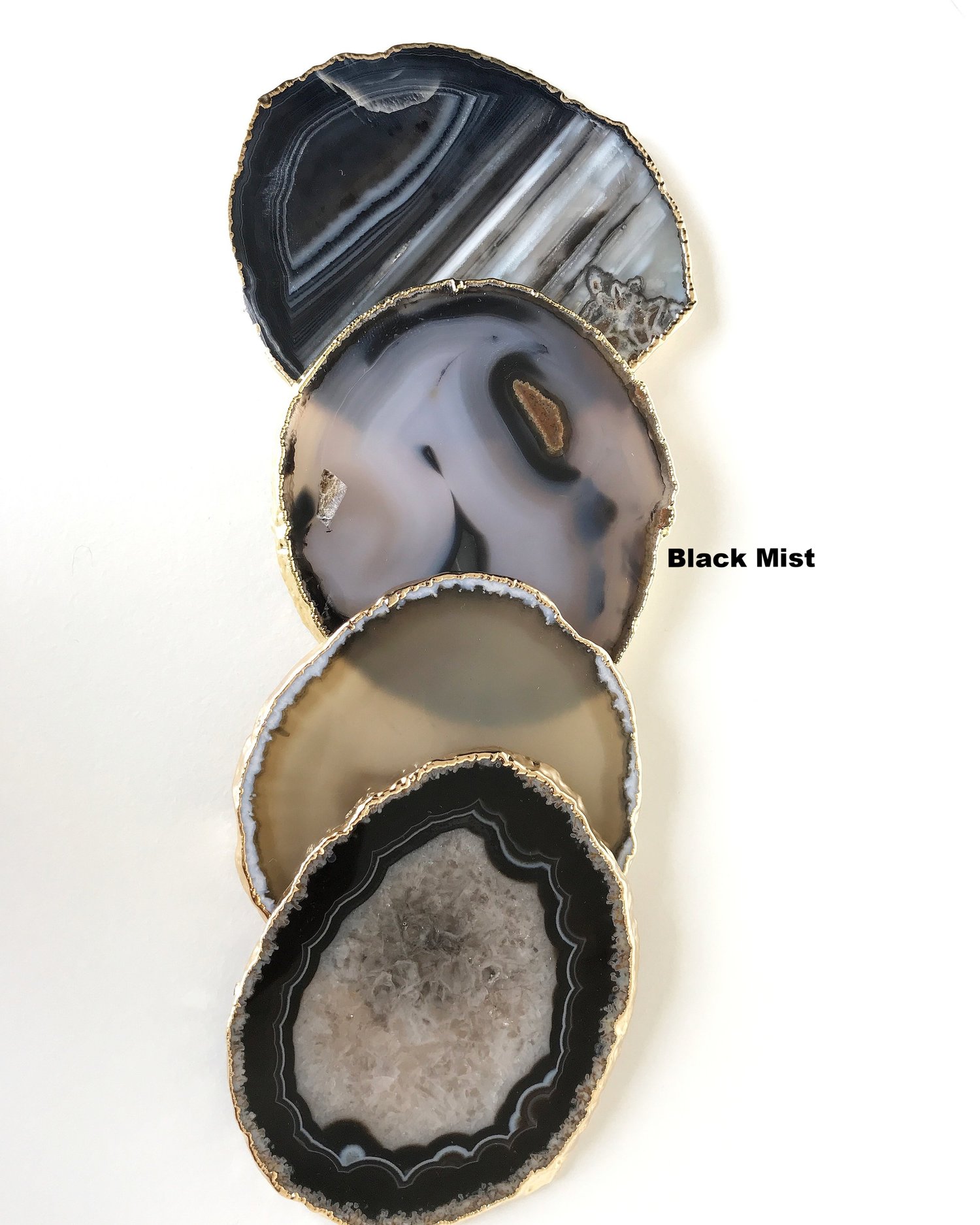 The Black Mist Coasters
(Set of 4)
Add a touch of agate marble gemstone coasters to your dining table with the Black Mist stone coasters. Can be perfectly paired with additional luxe table decor.
Please be advised each set of 4 is different. All coasters varies in size and color. Shades of color can be darker or lighter.
Each set can be wipe down with a damp cloth.